Unleash your business potential with Tactic Tales' recipe cards
Our expertly curated tactics cut through the noise and offer simple solutions that get results. With our streamlined approach, you can eliminate the fluff and focus on what really matters – growing your business.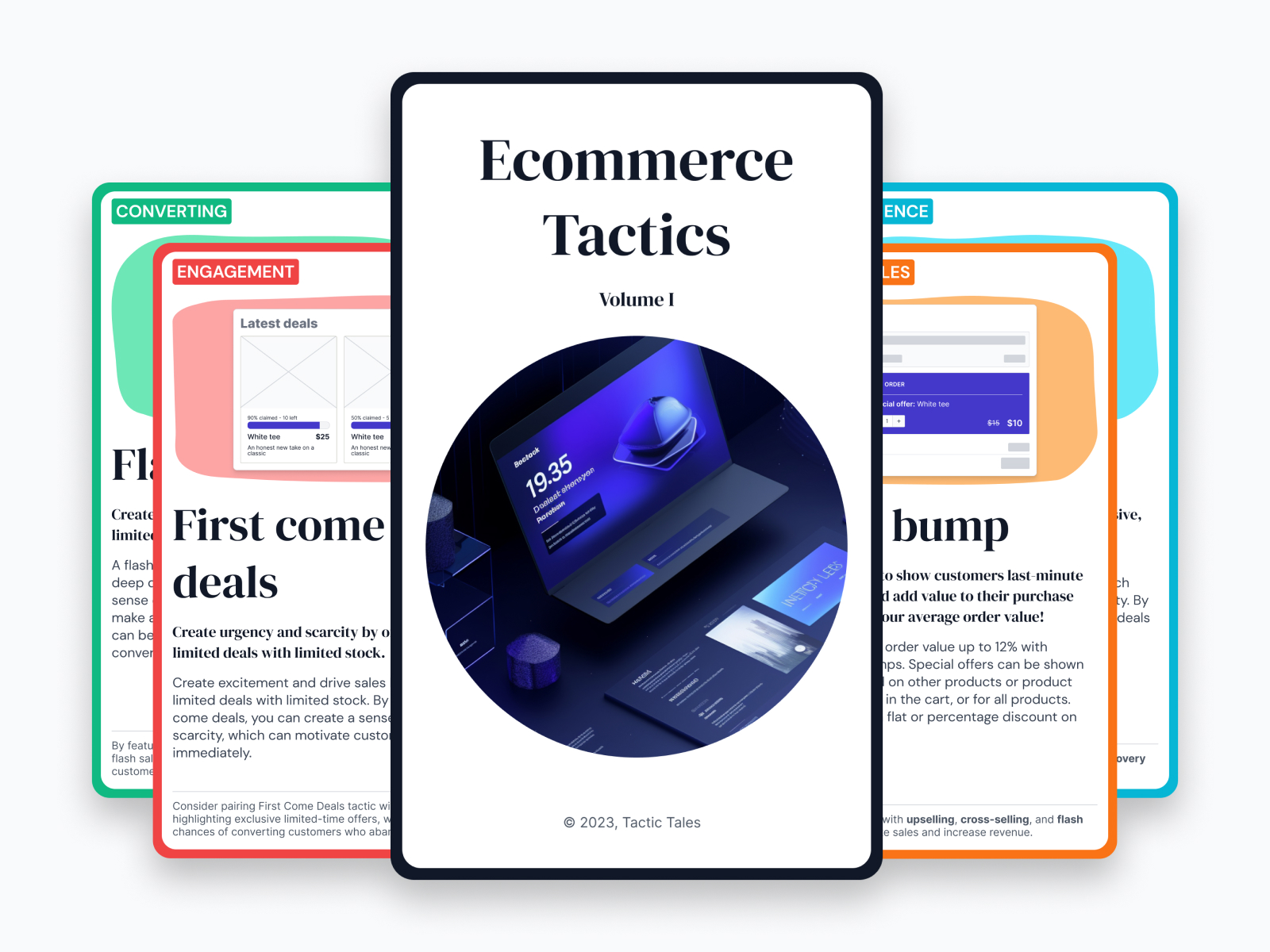 Bump up profits with our proven Ecommerce Tactics.
With over 40 proven tactics, these cards provide everything you need to know to increase your conversion rates and take your online business to the next level.
Top 1%, peer-vetted marketing + ChatGPT
Master social media marketing with 55+ expert tactics from top 1% marketers. Unlock success with concise, vetted insights.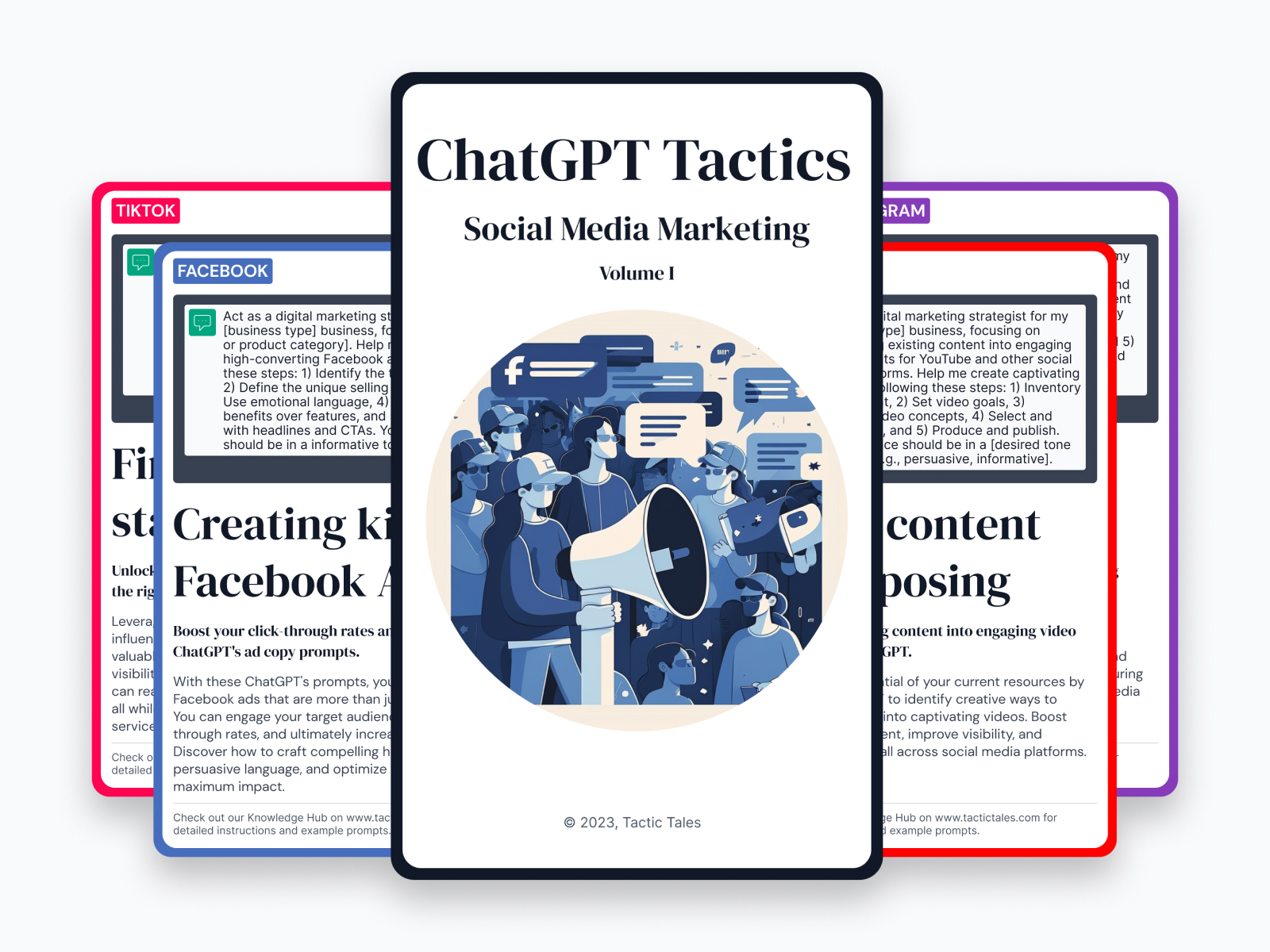 What recipes would you like to see in future?
Looking for a solution to take your business to the next level? Let Tactic Tales be your guide! Our team is always on the hunt for new recipe card ideas to help you overcome your toughest challenges. With our expertly curated tactics, you can turn any obstacle into an opportunity for growth and success.